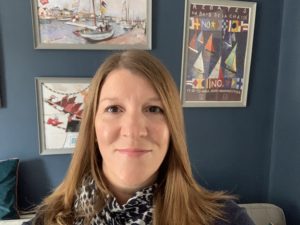 Hi, I'm Amber. I live in the beautiful historic city of Bath with my husband, two sons, a very cuddly dog and a grumpy cat.
I first discovered NLP when my eldest son became extremely anxious and very low a few years ago. We took him to see an NLP therapist and the techniques worked so quickly for him that I decided to train in NLP myself, so I can help others like him. Helping children believe in themselves and watching them grow is the best feeling.
I have a great deal of experience working with children with a huge range of anxiety-related disorders and behavioural issues. I have extensive experience in ASD, Attachment Disorder and Pathological Demand Avoidance which I developed effective strategies to manage when working as a Teaching Assistant (a role I had for 7 years). Prior to that I ran my own kid's cookery school from home. 
The great news is that NLP is a fast-acting therapy – perfect for overcoming anxiety, lack of confidence, school refusal, anger, phobias, self-harm, suicidal thoughts and all other mental-health related issues.
My job is to work through these issues, teaching children and young people, a series of NLP4kids techniques to put them back in control of how they feel. These techniques give them the confidence to process and deal with whatever life throws at them.  As we go through life, we all come across times when we face challenges that can take us out of our comfort zone, what we can do is ensure your child has the tools to feel able to cope, keep control and live a happy and fulfilled life.
Please don't wait until your child's problem becomes so bad. It is much harder to unpick a problem that has had time to get deeply embedded.
I can either see you at my Therapy practice in Bath or over Zoom / Skype.
I know how difficult it is to watch your child struggle. Please call me to see how I can help.